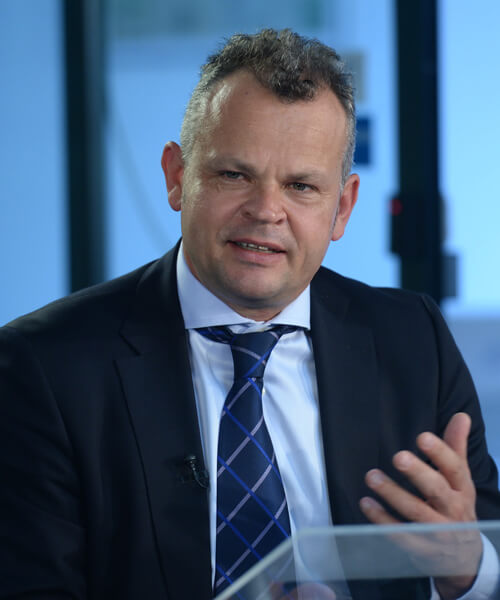 Dr. Radu Merica
GENERAL MANAGER RER GROUP
Dr. Radu Merica, currently holds the position of General Manager within  RER Ecologic Group SRL  starting May 2010.
In the past, Dr. Radu Merica occupied the position of President of the Romanian-German Chamber of Commerce and also President of the Board of Directors of Henri Coanda Airport,
Between January 2006 and May 2010, for 4 years and 1 month I worked for ECE Romania. Between December 2001 and December 2005, respectively 4 years and 1 month, I was CEO at Tiriac Holdings LTD. For four years, between 1992 and 1996, I was a Teaching Assistant at the Technische Universität München University.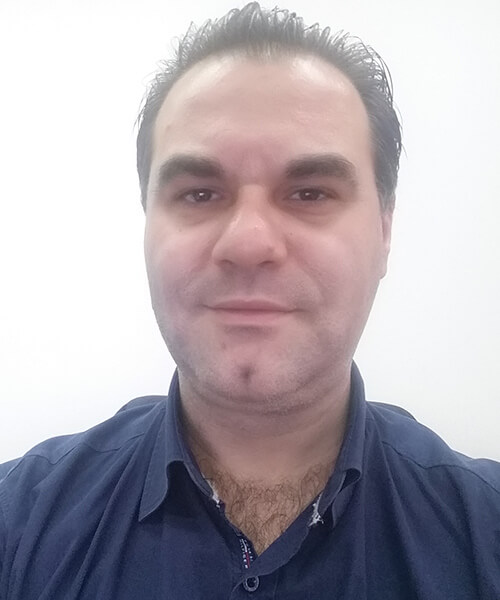 Vlad Culetu
GENERAL MANAGER RERDATA S.A.
I joined the RER Group in January 2008. I manage SC RER Data Service SRL since January 2008 as General Manager, and since September 2017 I also run the RER Group's Centralized Acquisitions Department as Head of the Acquisitions Bureau and Sale from SC RER Ecologic Group SRL (RER HQ). Between 2003 and 2007, I was Senior Group Controller and Supply Chain Controller at SC HEINEKEN Romania SA.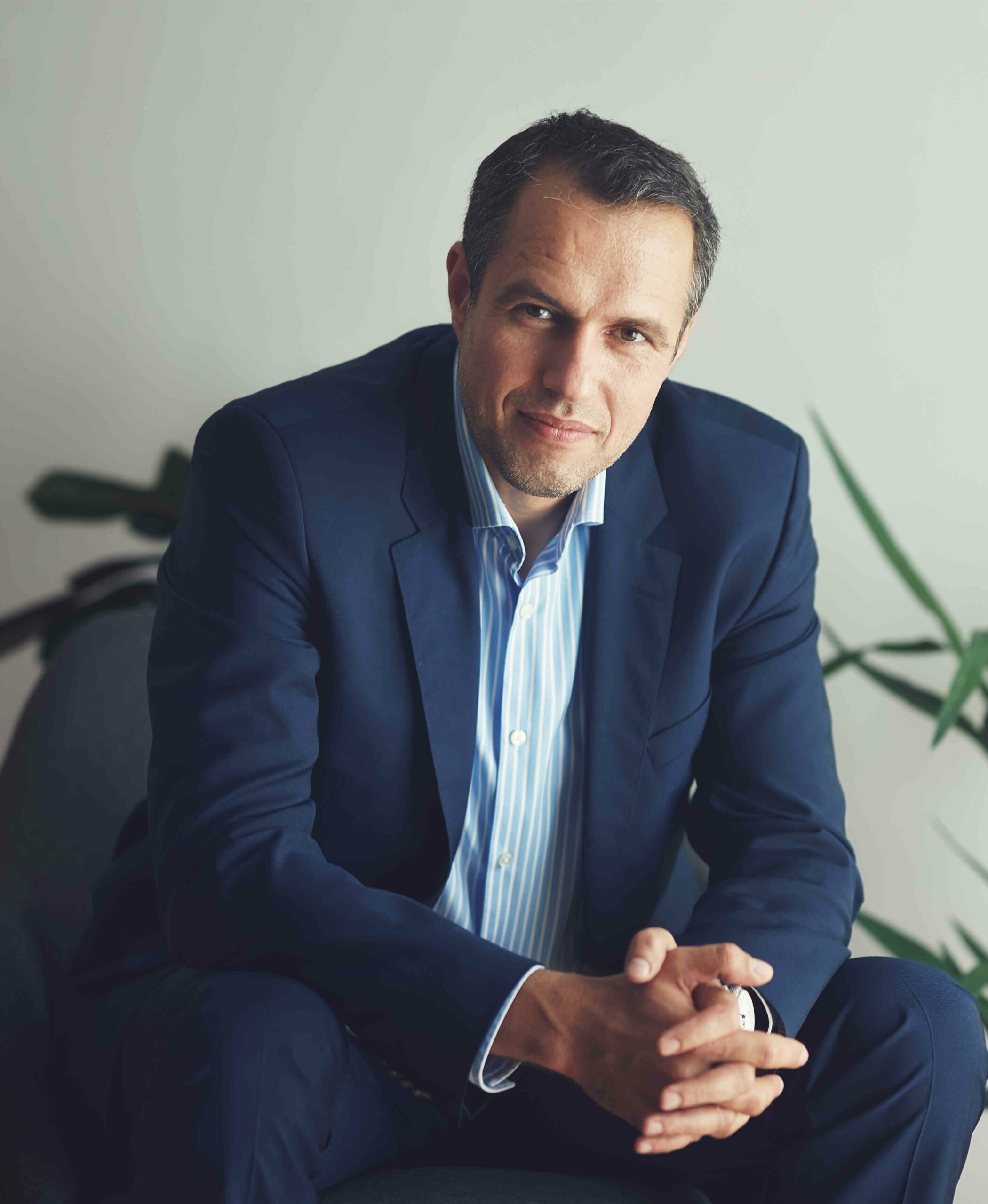 Ștefan Paraschiv
DIRECTOR GENERAL REBU S.A.
Graduate of Academy of Economic Studies in Bucharest, Faculty of International Business & Economics – promotion 1998, with an EMBA General Management – at Tiffin University, Ohio, U.S.A and many specialized courses, with 17+ years of experience in Business Strategy, Executive Leadership and Sales Management, Ștefan Paraschiv joined the RER Group team in March 2022 as General Manager.
PROFESSIONAL EXPERIENCE
Metrorex S.A
Mar 2021 – Nov 2021 General Manager
Bucur S.A.
Mar 2018 – Oct 2019 General Manager and Chairman of the Board
Romaero S.A.
Mar 2017 – May 2021 Chairman of the Board of Directors
Horvath & Partners Management Consulting
Sep 2016 – present Senior Advisor to the Managing Director
Spadi Trading & Consulting, own company
Oct 2013 – present General Manager
Deutsche Telekom Europe & McKinsey Consulting
Feb 2013 – Sep 2013 Senior Project Manager – Sales Force Efficiency
CCCF Group
2008 – Dec 2012 VP – Head of Business Development
Tower SRL
2007 – 2008 Sales Director
Vodafone Romania SA
2006 – 2007 Sales Manager – Corporate Strategic Acquisition Accounts
2003 – 2006 Strategic Account Manager – Acquisition
2000 – 2003 Account Manager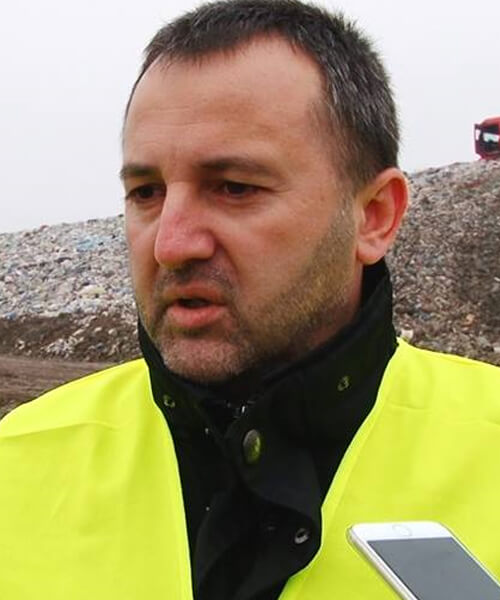 Dan Pascu
GENERAL ECONOMIC AND MARKETING MANAGER RETIM S.A.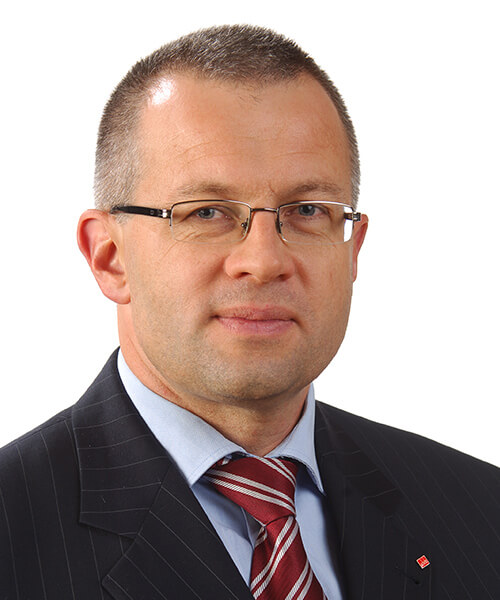 Zoltan Palhegyi
GENERAL ECONOMIC AND MARKETING MANAGER RER VEST S.A.
Between 2009 and 2014, I served as General Manager – Ave Harghita; Hurom. In the period 2014 – Nov. 2014 General Manager – Ave Romania. Starting with 01.12.2014 until now, he is the General Economic-Marketing Manager of RER VEST S.A.
Mocanu Liviu
TECHNICAL-INVESTMENT GENERAL MANAGER RER SUD S.A.
I occupy the position of General Manager Of RER SUD S.A. since 2005. S.C. RER Ecologic Service Buzau S.A. was founded in 1995. During the period 2005 – 2013 I served as General Manager of RER Buzau. In the previous period, 1999 – 2005, I was Economist at RER Buzau. From 1998 to 1999, I was employed by S.C. COMAT S.A. Buzau.
Gina Agoston
ECONOMIC MANAGER RER BRAILA RER GALATI
I occupy the position of Economic Manager of S.C. RER ECOLOGIC SERVICE GALATI S.R.L. in 2008 and at S.C.RER ECOLOGIC SERVICE S.L.BRAILA since August 14, 2014. I am a part of the above-mentioned companies since 1994. After graduating ASE Bucharest RER Galati was my first job; I was employed in March 1998 as an economist in the commercial department, in 1999 I was moved to the accounting department where in 2000 I was appointed Head Accountant, and in 2008 the Economic Director.